Wada Farms is a family owned farm dedicated to bringing you only the finest produce since 1943
Simply put, "Yes we can!"
What started as a niche program located in North Carolina has now become a strategic alliance of growers/ partners in Florida, Georgia, Alabama, South and North Carolina, Delaware, Michigan, Indiana, Missouri, Arkansas, Oklahoma, and Texas within the United States.
To ensure a surety of supplies during late Fall, Winter and Spring; Wada Farms has also developed our grower partnerships in Mexico, Guatemala, Honduras, and Costa Rica.
Wada Farms sets the bar for Watermelon excellence.
Download Sales Sheet

Watermelon Sales Info
Call for more information
Raleigh Sales Office
919-578-4020
888-BUY-WADA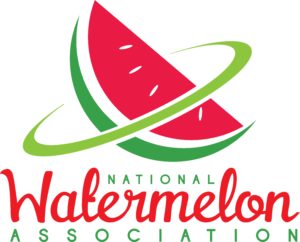 Watermelon Seasonality Chart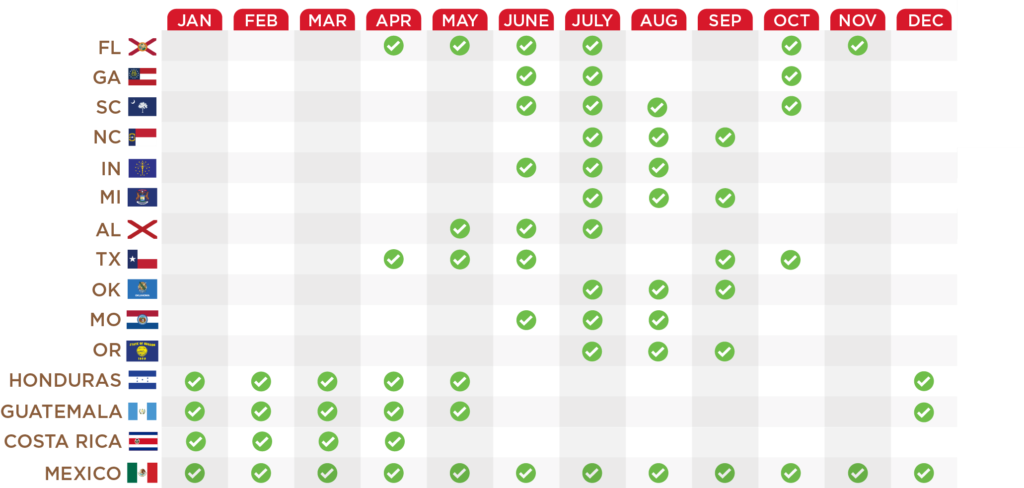 Nutritional Information
"Watermelon (Citrullus lanatus) is a deliciously healthy fruit, soaked with nutrients, low in calories and is fat free . When added to the diet, watermelon is good for you and provides many health benefits."
Health Benefits:
Watermelons ARE Fat Free, cholesterol free and sodium free.
Watermelons are Healthy bite of  and Nutrition
92%  water which promotes Hydration for your body and recovery after a healthy workout.
A good  source of Vitamin A which helps promote  healthy eyes and skin.
Vitamin C which help to assist in boosting a healthy Immune System and anti-oxidants.
Vitamin B6- which Plays a role in healthy Immune function, brain development, in both pregnancy and infancy.
Lycopene- Watermelons are a good source of. Lycopene is a powerful antioxidant with many health benefits, including sun protection, improved heart health and a lower risk of certain types of cancer.
Amino Acids – like Citrulline that has been studied for its effectiveness in reducing muscle soreness and blood flow.
Wada Farms says: Please hand me a slice of watermelon, please!
How to cut Watermelon
Watermelons are mostly large, so making sure you have the right tools is important.
Use a large, sharp knife.
Ensure the watermelon is on its most steady side before beginning to slice.
Cut the whole watermelon in quarters
Work with one quarter of the watermelon at a time
Lay watermelon on its flat side
Cut away the green rind carefully by drawing the knife close to the white rind — Using a smaller knife will make this a more efficient process
Chop your watermelon into bite size cubes and Enjoy!
The Best Way to Store Watermelon
Store Whole uncut watermelons can be kept at room temperature for up to 2 weeks.
For food safety you should always wash your Watermelon  with Soap and Water.
Dry off your watermelon  prior to cutting.
Cut watermelon should always be store in the refrigerator. Wrap the cut side tightly with plastic wrap till ready to use or store in  plastic bags or airtight containers for up to 3-5 days.