Wada Farms is a family owned farm dedicated to bringing you only the finest produce since 1943
Only the finest Sweet Corn
Wada Farms has strategically partnered with some of the best sweet corn growers in the US to ensure the finest quality and surety of supplies year round.
Corn has the notoriety of being a summertime staple, but can be available throughout other seasons as well.
Wada Farms sets the bar for Sweet Corn excellence.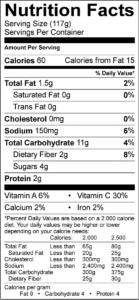 Sweet Corn Sales Info
Call for more information
Raleigh Sales Office
919-578-4020
888-BUY-WADA
Sweet Corn Seasonality Chart

Corn is a Nutrient Rich Vegetable
Due to misinformation, Corn tends to get a bad stigma around it. In reality sweet corn, offers many health benefits to a balanced diet. Some of these benefits are as follows:
A solid boost to the immune system by being a good source of Vitamin C
High Fiber content that contributes to overall health benefits such as reduced risk of heart disease, Type 2 Diabetes, and other digestive system benefits
Reduces cholesterol absorption in the body
Controls diabetes and hypertension
Lowers risk of colon cancer
Improves bone strength
Pack Styles
Wire Bound Crates
Eco-friendly Cartons
Reusable Plastic Containers (RPC)